Lie Down and Listen
19 December 2022 18:30

-

20:00

£27.54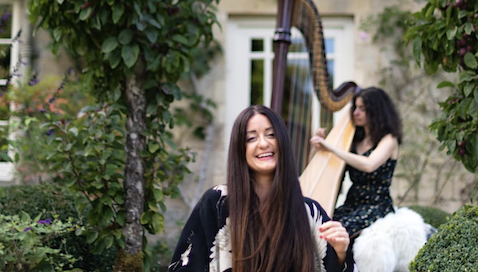 If you are seeking soothing sounds and connection – join us for a Lie down and Listen experience. You'll be lying down on comfy mattresses as you look up at the stunning stars in Fitzrovia Chapel.
During this restorative 90 mins experience, Lie down and Listen founder and classical pianist Christina McMaster will guide you through a meditation and Tibetan bowl sound healing, followed by a classical harp concert by Ruby Aspinall as you lay down, reflect and reconnect in this stunning and peaceful central London haven.
Fitzrovia Chapel and Lie down and Listen will also be working with mental health charities to offer the experience to those who are particularly vulnerable at this time of year, to bring a sense of rest and solace in this special space.
Tickets £25 plus a non-refundable booking fee. You can book on Eventbrite by following this link. 
Please note we will be taking photographs for a short time during this session. By purchasing your ticket you are consenting to having your photograph taken. We are happy to share these with you if you'd like.