Dwelling
14 November 2018 11:00

-

28 November 2018 16:00

Free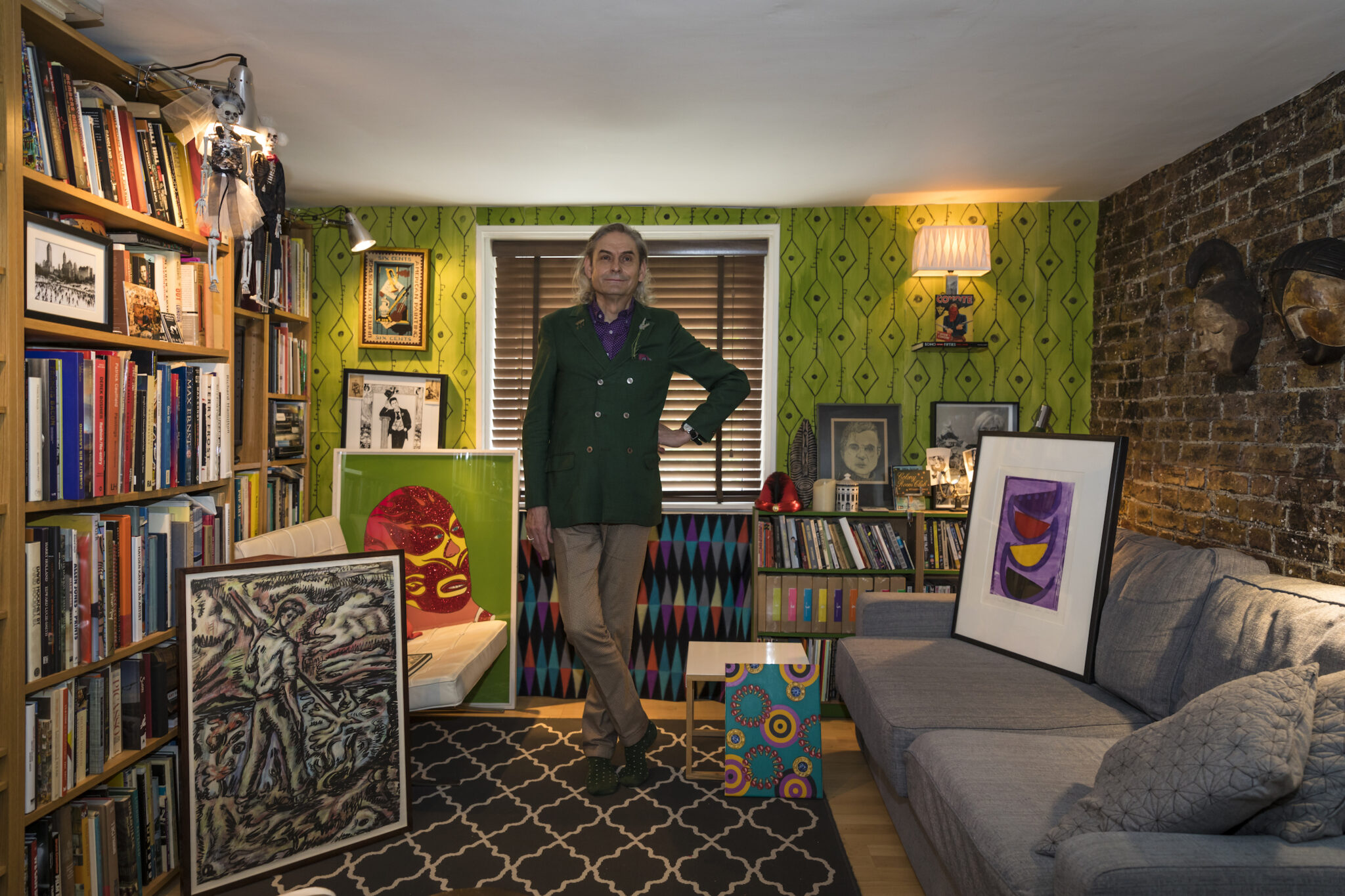 The Fitzrovia Chapel's second exhibition, Dwelling, will open in November. The show, which explores the design choices, style and perceptions of beauty in dwellings across Fitzrovia, will include pieces and contributions from television presenter, writer and comedian Griff Rhys Jones, TED speaker and ritual maker Tiu de Haan and art critic Tabish Khan. It will also include art and images from hotels, homes and hidden parts of the area.
Griff Rhys Jones said, 'No interior will ever match the glories of the little Fitzrovia Chapel, but many many people live quietly and happily within its inner-city ambit and they have their own treasures. How great to share them. More of this city, or any city, should be like Fitzrovia. I am glad that we have access to the chapel and its programme. It's one of the little happinesses of living here.'
With buildings ranging from sumptuous residences to quirky apartments, hostels and family homes, the focus of the exhibition is on reflecting people's passion for design and questioning how art finds a place in our homes, buildings and lives. Set together in the historic Grade II*-listed chapel, the only remaining part of the former Middlesex Hospital, these pieces and images will literally display the true diversity of the area, as well as referencing its historical, cultural and artistic roots.
The works exhibited include a Nan Goldin photographic print, a never-exhibited portrait of Andy Warhol and posters from L Ron Hubbard's house and the Indian YMCA. Contributors include the Langham Hotel, the Charlotte Street Hotel, TJ Boulting Gallery, the American Church soup kitchen and the BT Tower. Alongside the exhibition, the chapel will present a series of talks covering topics such as ritual, psychotherapy and art criticism.
Faye Hughes, Artistic Director, the Fitzrovia Chapel, said, 'In summer 2018 we entered dwellings across Fitzrovia, to experience the diversity of the area and understand its residents through the pieces they use to decorate their homes. Fitzrovia, with a historic reputation for driving counterculture and once home to Virginia Woolf, Roger Fry, Nina Hamnett and Whistler, didn't disappoint. The work was as dynamic, authentic and intriguing as its residents today. Set within the surprising gothic wonder of the Fitzrovia Chapel, Dwelling shows that the liberated ideals and uncompromised commitment to the art of the neighbourhood live on.'
Free talks
Thursday 15 Nov, 13:00, 'Dwelling – Why and how?', Faye Hughes and Kate Thorogood
Friday 16 November, 13:00, 'Reclaiming spaces, Kate Thorogood
Sunday 18 November, 13:00, 'Rituals in our home', Tiu de Haan (with BSL interpretation)
Tuesday 20 November, 13:00, 'Critics' choice at home', Estelle Lovatt
Thursday 22 November, 13:00, 'Home is where the art is', Hannah Watson
Sunday 25 November, 13:00, 'A critical eye', Tabish Khan
Dwelling is supported by Derwent London through the Derwent London Community Fund. It is also supported by the MyWestminster Fund.
The Fitzrovia Chapel Foundation receives support from the Golsoncott Foundation.