The Most Romantic Chapel in London for your Proposal
If you're looking for a unique location to make that first step in the journey of marriage, the Fitzrovia Chapel may well be your perfect London venue for your proposal .
With our intimate atmosphere, breathtaking interior and sense of history, the chapel has become one of the best places to propose in the capital. We work with the capital's most experienced proposal planners to bring you an occasion that neither of you will forget. We also offer our own proposals if you'd prefer a simple yet beautiful occasion.
Engagement proposal ideas
The chapel is often called a 'hidden treasure and it's a wonderful secret spot to plan your engagement proposal. It's your special occasion and can be as individual as you'd like it to be. Your input is hugely important. However, you might like to consider including elements including two rows of rose petals leading to the altar, fairy lights, photo books telling the story of your relationship, musicians such as a harpist or violin player, beautiful flowers, candles or a professional photographer and videographer to create lasting mementos of your day. Engagement photos or a proposal film will become some of your most treasured items.
You may want to invite friends or family to be present to help celebrate your engagement or perhaps this is an event purely for the two of you. Whatever you choose, the chapel will become the backdrop to an unforgettable occasion you will remember for the rest of your lives.
Wedding proposal arrangers
Please contact the chapel team for more details and to find out abut more proposal ideas that work. And if you're a wedding proposal arranger who would like to talk to us about using the chapel as a venue, please get in touch. We work with professional wedding proposal companies including  The One Romance. Alternatively, we offer the option of simply opening our doors especially for you. Please use the form below to tell us about your proposal ideas, or to ask us about ours.
Propose with the chapel team
We offer a beautifully simple option of proposing at the chapel. Our team will decorate the chapel for your proposal with silk petals, a sparkling Marry Me sign and LED candles (which look like the real thing) along the aisle. We will dim the lights and play your favourite music. The chapel will be your own romantic cocoon for an hour to take photos, enjoy a glass of Prosecco – and of course, pop the question. We can recommend a photographer or musician if you'd like to include them in your proposal.
The wedding
And after the proposal, we hope you will complete the circle by choosing the chapel as the location for your ceremony. With our vaulted ceilings, mosaics and exquisite architecture, we are one of the most amazing wedding venues in London.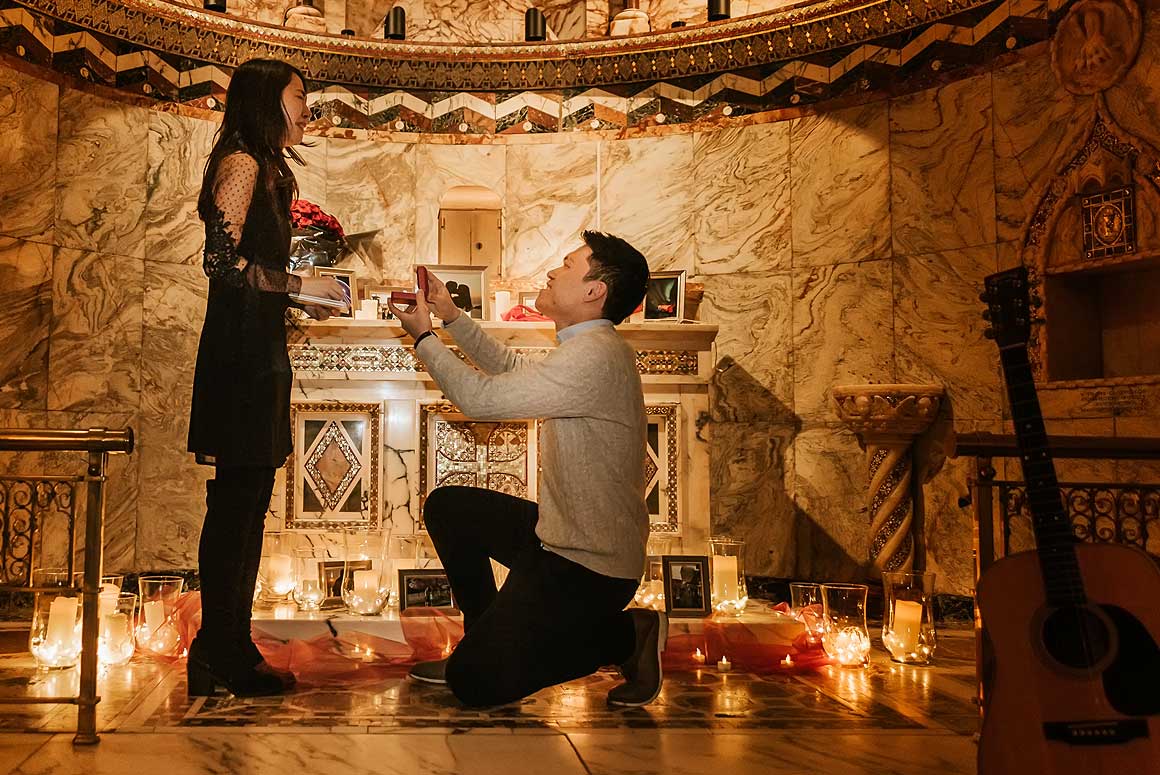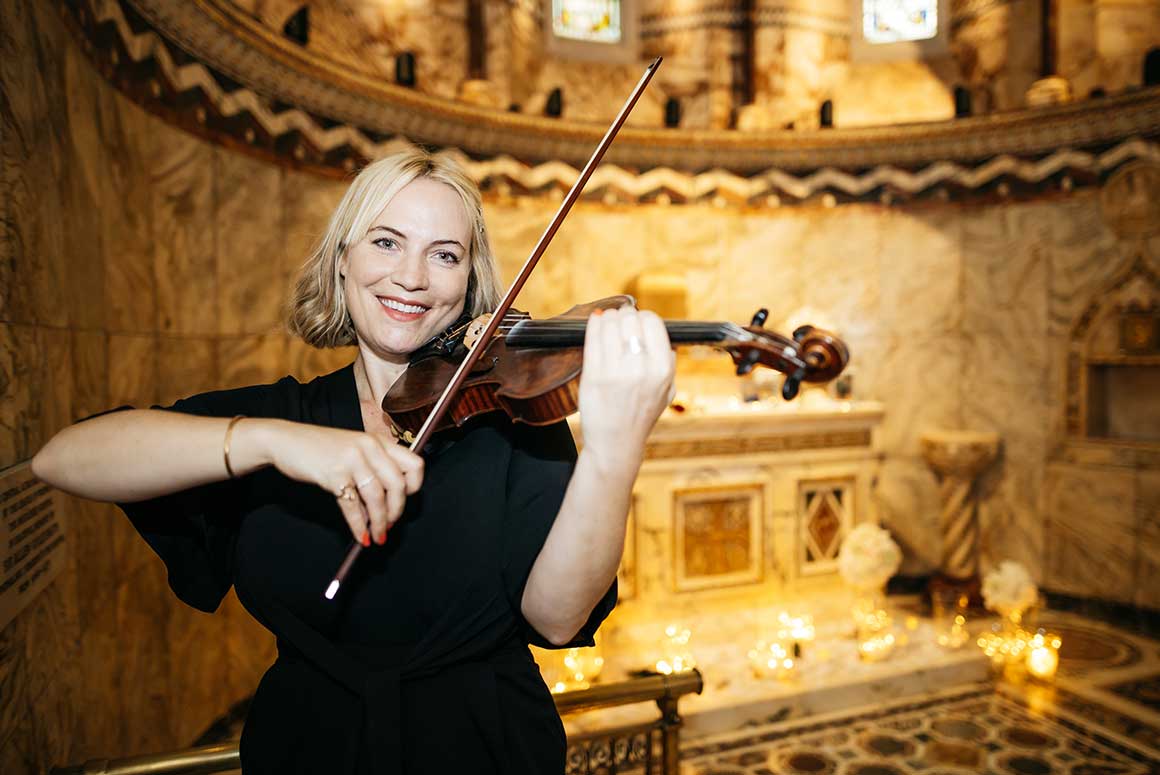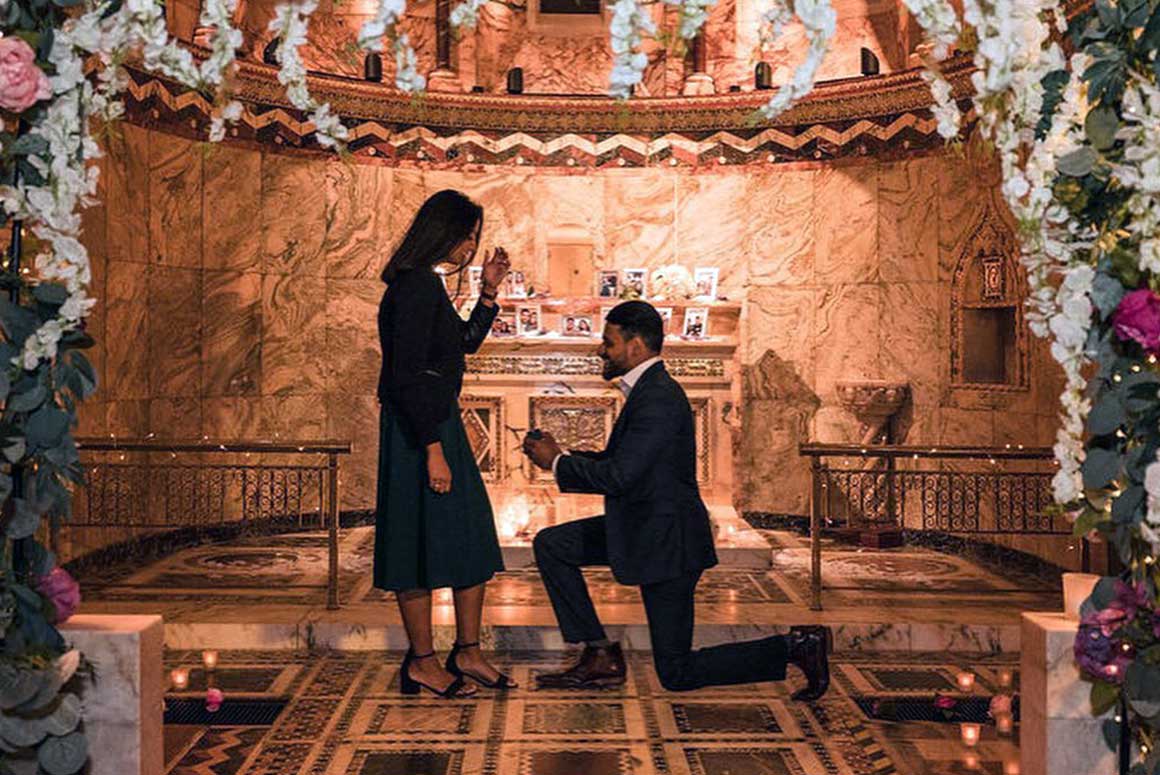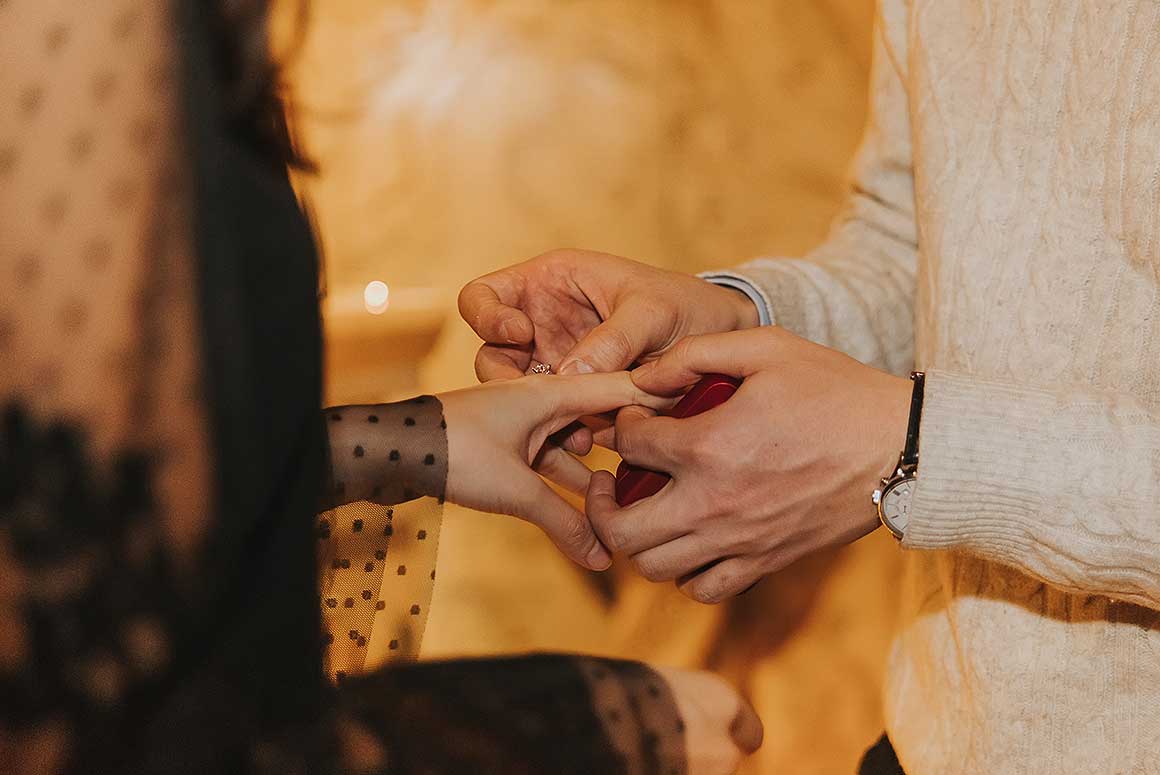 Talk to Us About Making Your Proposal Memorable
If you'd like to discuss how we can help create a perfect proposal in the 'stunningly beautiful' and 'glorious' historical space of the chapel, please use this contact form. Alternatively, you can book an appointment to visit us, arrange a no-obligation Zoom meeting or arrange a callback.