A Unique Exhibition Space
We welcome art galleries based in the UK and throughout the world to exhibit at the Fitzrovia Chapel. We have hosted exhibitions by galleries, artists and cultural organisations including the Stephen Friedman Gallery, Richard Ingleby Gallery, the Horiuchi Foundation, Erskine, Hall & Coe, photographer Richard Ansett and TJ Boulting Gallery. The chapel has taken part in Photo London, London Craft Week and Frieze. We are experienced at showing and promoting high-quality exhibitions in our beautiful space.
An architectural, historical and design masterpiece in its own right, the chapel provides an inspiring backdrop — and sufficient empty space — to show artistic pieces in the most stunning way. Your exhibition will gain publicity not just by its own merit but by its association with the chapel which often becomes a talking point in reviews and articles.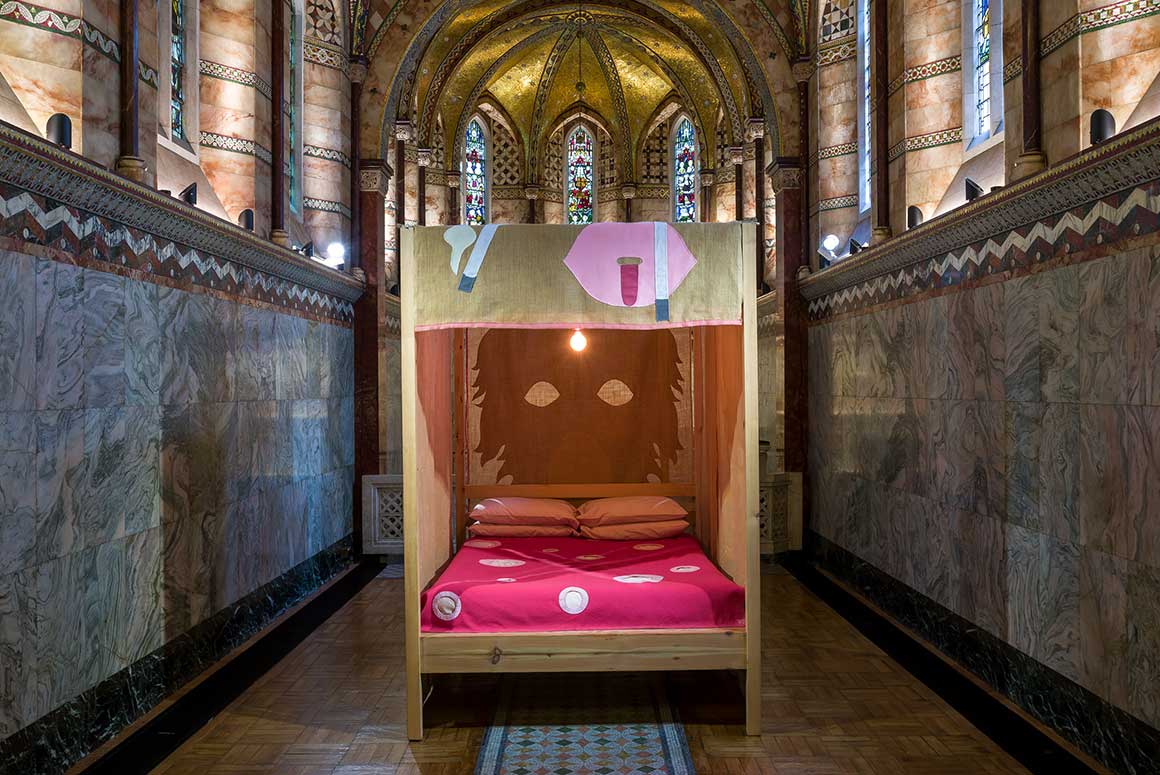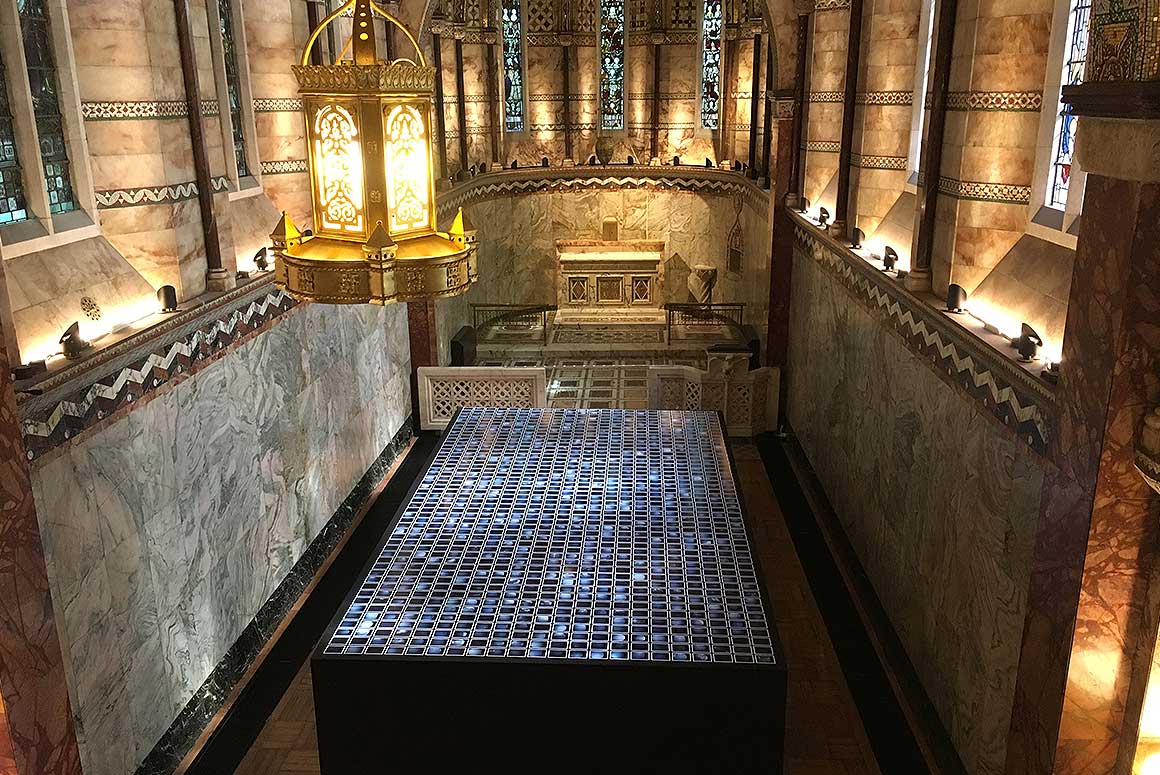 "Come and worship this week at jewel-like Fitzrovia Chapel where Richard Ansett has installed me as an icon."
"The installation in the flesh as presented within the particular context of the Fitzrovia Chapel is disquieting and arresting."
Brett Rogers, Director, The Photographers' Gallery
Stephen Friedman Gallery
Stephen Friedman Gallery presented hand-painted sculptures by artist Yinka Shonibare MBE during Frieze London in October 2018 and an interactive installation by Jonathan Baldock in 2019.
Richard Ingleby Gallery
We were delighted to welcome Richard Ingleby Gallery in residence during Frieze London. Artists David Batchelor, Jonathan Owen, Kevin Harman and Peter Liversdge were presented during the show.
Horiuchi Foundation
The Horiuchi Foundation presented a series of photographs at the chapel by Tomohiro Muda. The exhibition was called Icons of Time: Memories of the Tsunami that Struck Japan and was a photographic record of artefacts left behind in the wake of the disaster in 2011. It formed a satellite event for Photo London.
Erskine, Hall & Coe
This major London ceramics and sculpture gallery hired the chapel to present Claudi Casanovas's third solo exhibition with Erskine, Hall & Coe. Quart Minvant explored the concept of emptiness with six massive stone sculptures in the jewel-like interior of the chapel.
TJ Boulting
This boutique, Fitzrovia-based gallery has shown works by artist Stephanie Quayle and photographer Sian Davey at the chapel. Gallery owner Hannah Watson said: "The chapel is perfectly situated to attract visitors to a show. Its beautiful space was a huge asset to my exhibitions."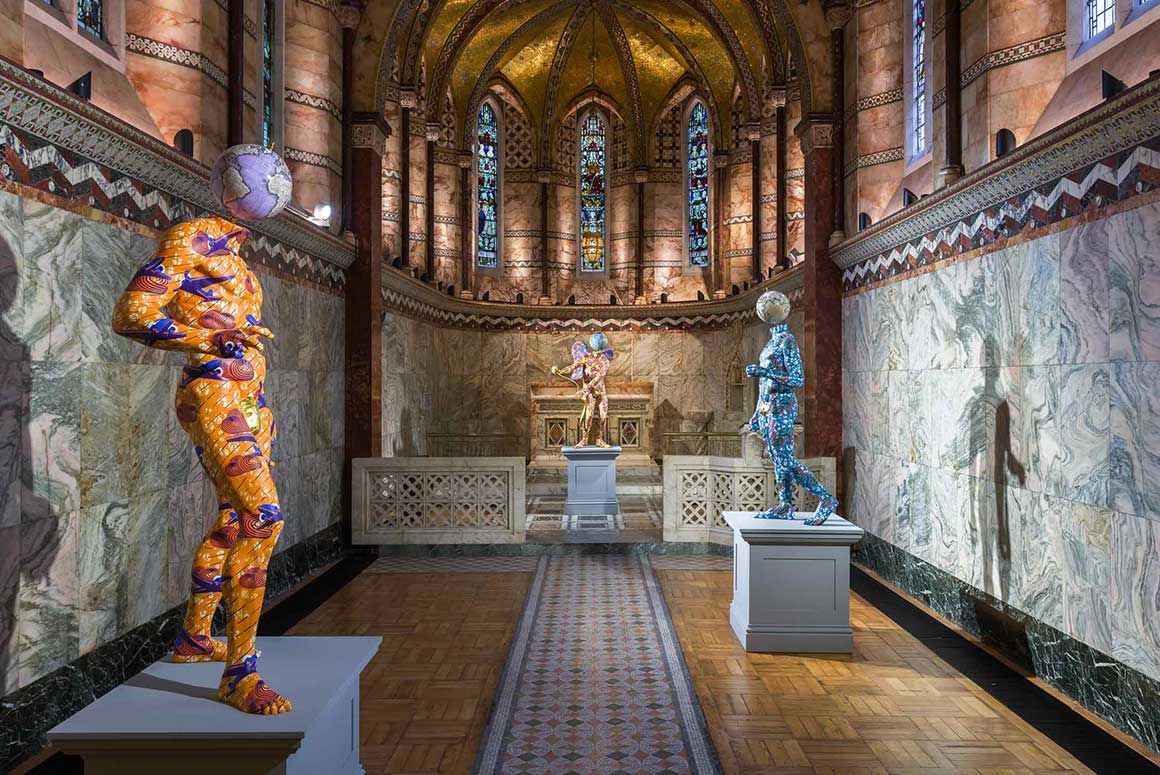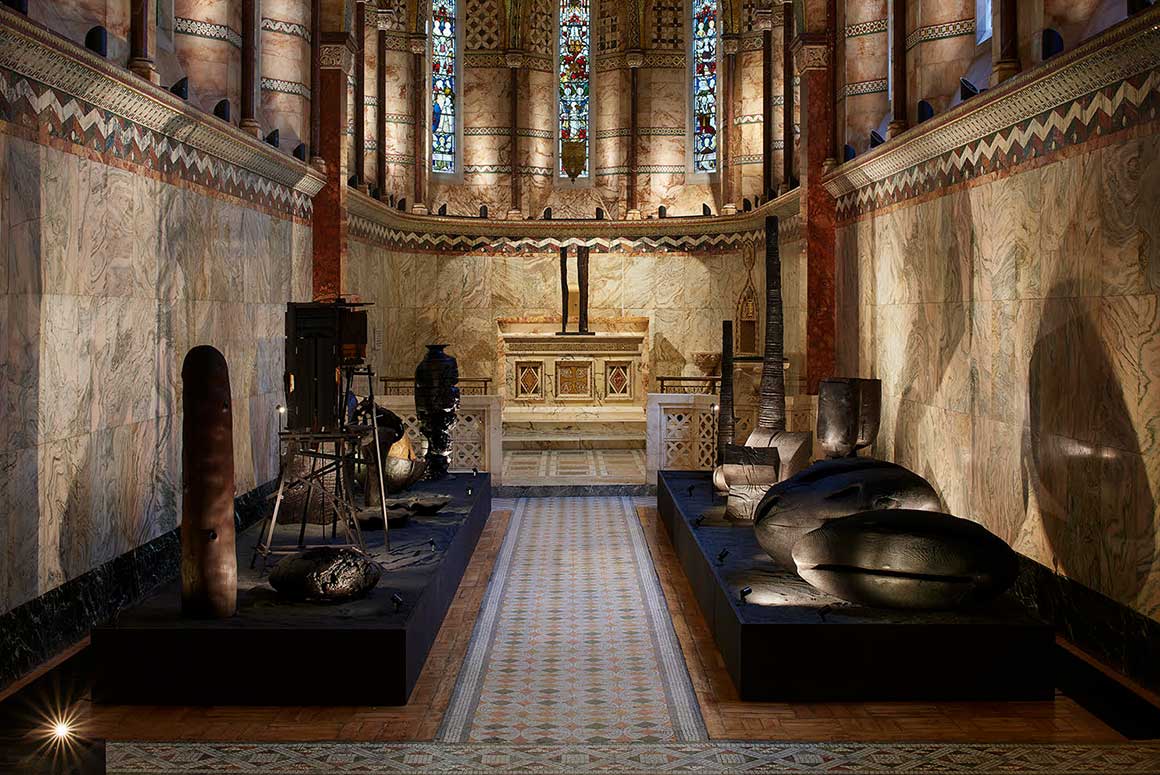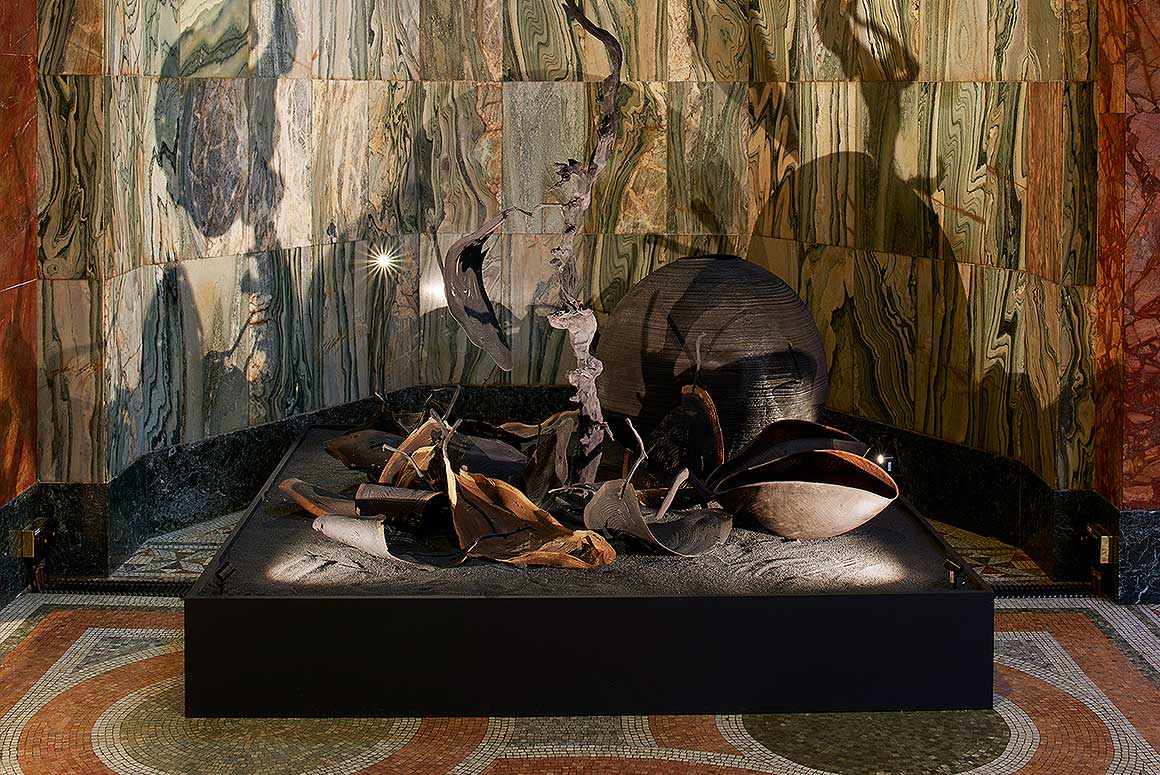 Exhibit at the Chapel
If you are an art gallery, an arts-focused organisation or an artist or photographer who would like to discuss venue hire for your exhibition or show, please contact our Events and Hires Manager using this contact form.