Fragile Defence: a Specialist Tour
17 September 13:00

-

13:45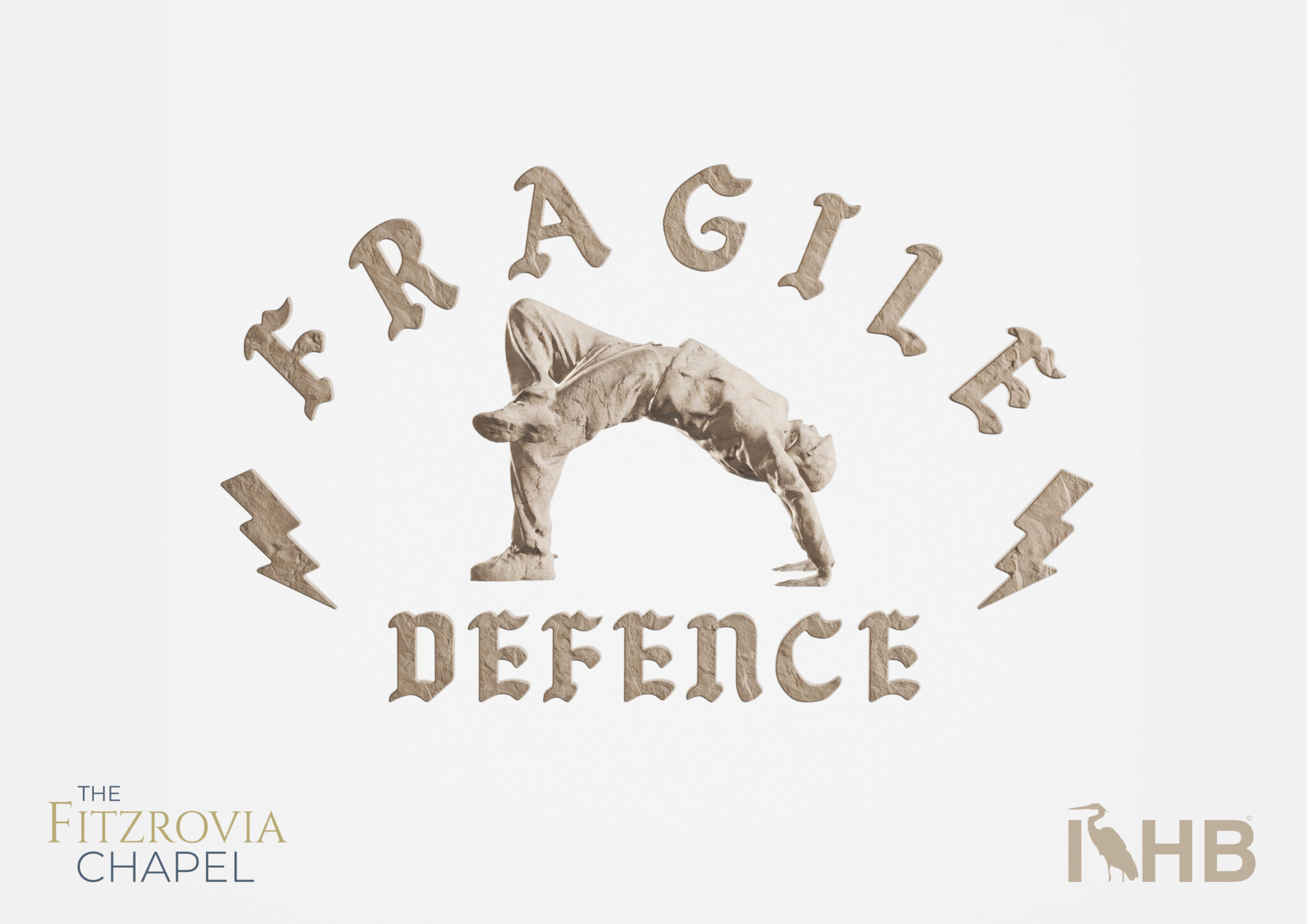 Join Vanessa Murrell (Writer, Curator, Artivist) for an informal walk through Izaak Brand's "Fragile Defence" solo exhibition with the Fitzrovia Chapel. It will highlight the artist's newly made installation which combines art and Breaking culture. As part of the guided experience, Murrell will engage in a casual conversation with the artist about the process of producing the work. After we complete the exhibition tour, there will be time for questions and discussion.
"With each piece, Brandt weaves a tapestry of emotions, revealing that courage is not the absence of fear, but the ability to confront our fragility and emerge stronger."
This event is free. Booking is not necessary but highly recommended. No prior knowledge of contemporary art is required.

Vanessa Murrell is a curator, educator, writer and artivist, based in between London (UK) and Murcia (Spain). She is currently working on the group exhibition "Half Truths", opening on Friday 22 September (First Half) and on Tuesday 10 October 2023 (Second Half). She has an interest in non-formal, participatory, communal and collective initiatives by emerging artists.
In 2017, she co-founded the platform DATEAGLE ART, where she has interviewed 200+ emerging artists. In 2022, she co-founded the curatorial collective YE Collective, where she co-create cultural actions amplifying solidarity against any abuse of power in the post-digital age. She has co-curated exhibitions introducing the works of 100+ artists online & offline, including at Hybrid Art Fair, Madrid; V.O Curations, London; Harlesden High Street, London; Platform Southwark, London, SEAGER Gallery, London; Aylesbury Estate, London; Subsidiary Projects, London; Gallery 46 Whitechapel, London. She has received Arts Council National Lottery Project Grants of over 60k in 2019-2021.
Related Events