Fragile Defence
15 September 11:00

-

18:00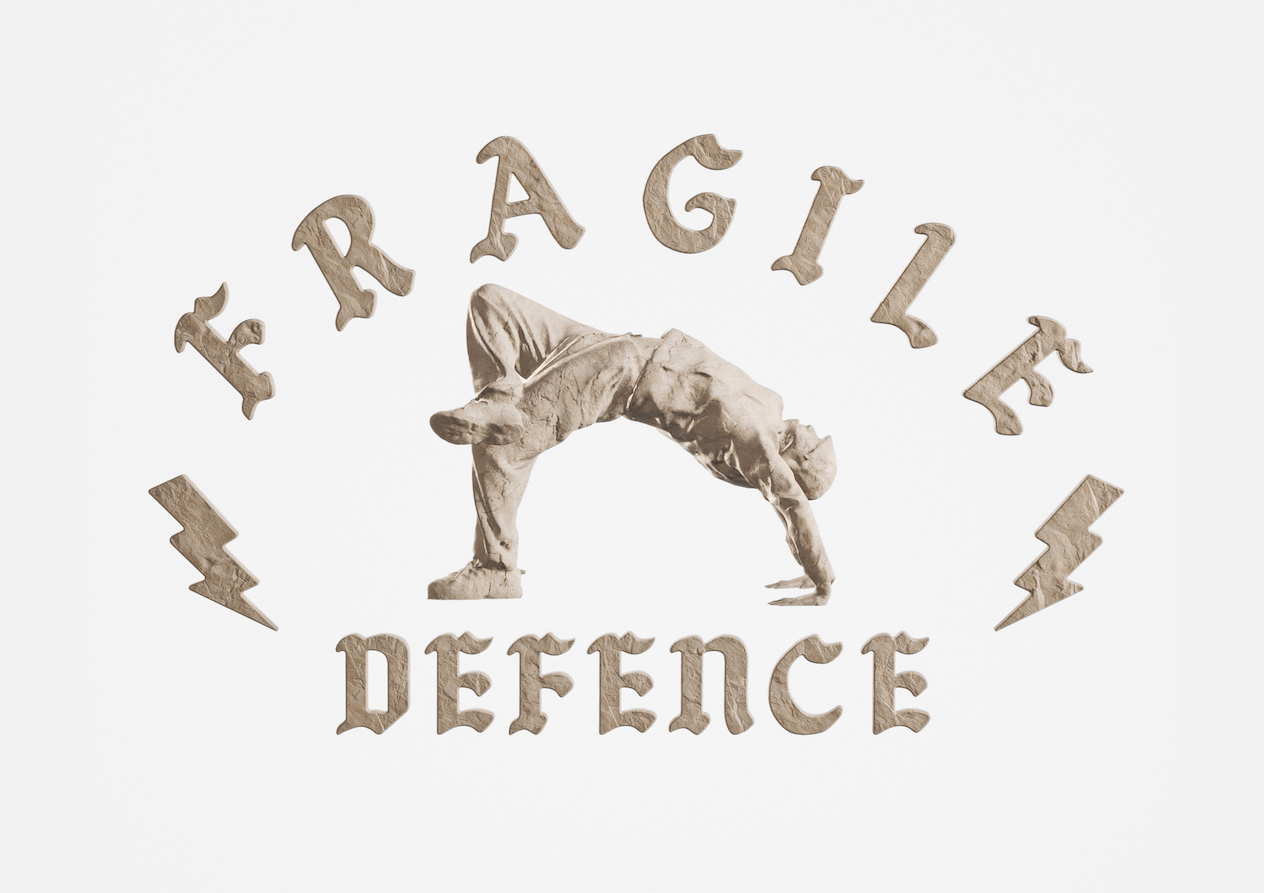 The Fitzrovia Chapel and Izaak Brandt are proud to present "Fragile Defence", part of the chapel's cultural programme. It features newly commissioned video, sculpture and performance pieces. Inspired by Breakdancing, a street dance performed to hip-hop music, this show explores masculinity, vulnerability, and challenges traditional notions of strength, unravelling the performative aspects of male existence in an intricate dance of ego.
Curated by Carlo Brandelli and Ewa Wilczynski, the show brings together a talented group of collaborators. Among them are choreographer Arran Green, and composers Magnus Brandt and Pete Brandt.
Brandt's video work opens the show, reflecting on the competitive spirit within the Breakdancing scene by splicing together archival footage of dance battles from the 1980s, 90s, and 2000s, alongside personal videos of himself Breaking, and a recording of a dance performance held within the chapel itself.
At the centre of the space, looming sculptural figures watch guard over the performance space. These reference the knights or gargoyles found in greco-roman monuments, and are titled "'Freeze" sculptures after the moments of stillness in breakdancing. Antithetically to their powerful presence, the works are constructed from cardboard, speaking to the impermanence of power that underlies even the most robust facades. Further sculptures and interventions adorn the space – a miniature male figure in a state of decomposition, or cardboard stacks that pay tribute to spaces where breakdance has traditionally been performed.
The show culminates in Brandt's highly anticipated solo durational performance, in which the artist moves from a state of strength to exhaustion, as a reflection on the fleeting nature of the human ego and the indomitable power of personal growth.
Set in the former sacred space of Fitzrovia Chapel, "Fragile Defence" encourages contemplation and reflection on openness, fragility, and kindness. The exhibition artfully reflects on the sacredness and community of Hip-Hop culture while challenging perceptions of strength and vulnerability in human identity.
Private view: Friday 15 September — 7—9 pm
On view: Friday 15 September — Wednesday 20 September
Opening times: Daily 11 am—6 pm, Sunday 11 am—5pm
Performance Schedule:
Friday 15 September – 7.15pm
Saturday 16 September — 1 pm
Sunday 17 September — 1 pm
Tuesday 19 September — 1 pm
Wednesday 20 September — 1 pm
Numbers at performances are strictly limited.
Related Events