The Ward Revisited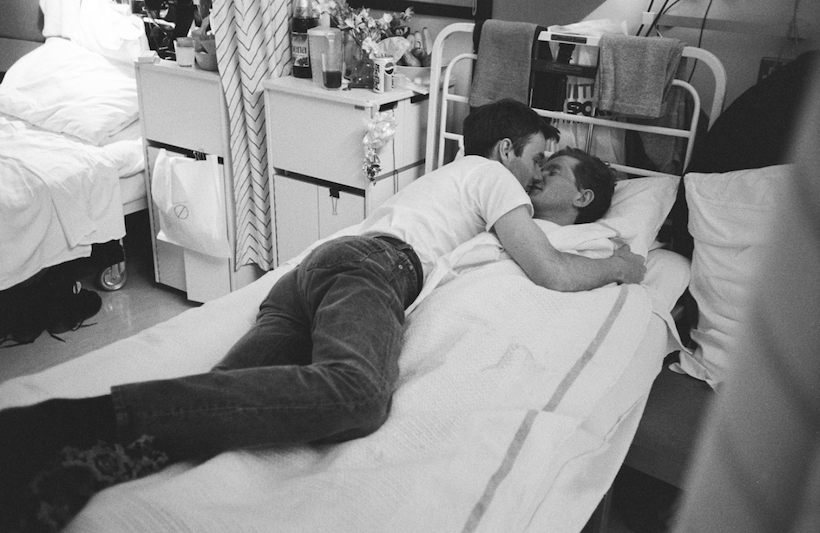 The Ward – Revisited marks 30 years since Gideon Mendel photographed John, Andre, Steven and Ian in the AIDS wards at the Middlesex Hospital.
The new video installation both utilises and deconstructs those original images which were the focus of the chapel's first exhibition, The Ward. On one level this film is a visceral depiction of the effects of HIV/AIDS on the lives of these individuals. On another level it is much broader, questioning the essence of photography and its relationship to memory.
Gideon Mendel gives us the background to the images and film: 'The story began for me in 1993 when I photographed in the AIDS wards at the Middlesex Hospital in London. All the patients I met, many of whom were young, gay men, were facing the terrifying prospect of an early and painful death. I focused my work on John, Andre, Steven and Ian, who all died in the months after the pictures were taken. They were some of the unlucky ones, who became sick just before life-saving antiretroviral treatments became available.
'Considering the extreme levels of stigma and fear that existed back then, their decision to allow themselves to be photographed, alongside their lovers, families and friends, was an act of considerable bravery. The photographs that I made in this short period have had their own journey over the 30 years since I took them and it has become clear that despite the passing of so much time they still speak deeply to many people. As the period they document recedes into history interest in them seems to keep growing.'
The Ward – Revisited is free to enter. The exhibition is closed each Monday.
Related Events