Tips for Creating a Beautiful Wedding during Covid-19
Now that the government has told us that weddings and civil partnership ceremonies in the UK must currently be held with no more than 15 guests, the Fitzrovia Chapel, with its focus on intimate ceremonies, has come into its own. And after having hosted nearly ten ceremonies under the new guidelines (and having spoken to lots of couples along the way), we've put together a small list of tips to creating a beautiful wedding. We hope you find them useful.
What are the current guidelines on weddings?
From 28 September no more than 15 people can legally attend a marriage or civil partnership in England, even where this can be safely accommodated with social distancing in a COVID-19 secure venue. Up until that date, the limit was 30. This is the maximum number for all attendees at the event, including the couple and guests. Anyone working is not included as part of the legal limit. This includes the photographer, musicians and videographer. It also means you don't need to count the registrars or celebrant. Children of all ages are included in the 15. The Prime Minister has indicated that the new rules may be in place for six months. You can read all the up-to-date guidelines (including rules about social distancing, performance and receptions) on the government's dedicated page.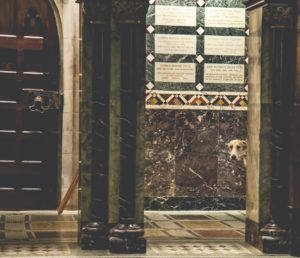 We had the most incredible day and Marion was wonderful. It turned out none of our guests had ever heard of the chapel so everyone was blown away by it … just wanted to say thanks for all your help as you have been amazing and made this such an easy and enjoyable experience.

Megan, September 2020
What do the guidelines mean for my chapel wedding?
The chapel is built for intimate weddings and we welcome the smaller groups allowed under the new guidelines. We have hosted lots of Covid-secure ceremonies and have received lovely feedback after them. We have developed simple processes and will guide you through them.  This means that we will ask you for a plan of where your guests should sit so that we can make sure everyone is safe. You'll also need to give us  a contact form for each person as that is now a legal requirement. It's all pretty straightforward stuff though! We'll have a chat ten days before your ceremony to run through all the details and will keep in touch in the weeks leading up to your big day so that you can ask any questions you'd like. We offer a full refund or help in finding a new date should the guidelines change after and you won't be able to hold your wedding as you planned.
Our Covid-secure wedding tips
Here are a few tips in creating the perfect wedding under the current restrictions. We've put them together after speaking to couples and their families:
Small is beautiful: Although it may seem daunting to cut down your wedding guest list to 13 people (13 guests and you, the couple), the resulting small group of people gathered in your venue will still provide the most special memories of a wonderful day.
People understand: Naturally, everyone would love to come to your wedding but these are exceptional times. No one will be offended if they need to attend virtually rather in person.
Consider technology: Feel free to Zoom or FaceTime your wedding to wider family and friends. Do invest in the Zoom premium account if you don't want the streaming service to stop at a crucial spot.
Mask beautifully: Details always help but perhaps now more than ever. Consider making custom masks for your guests which are all one design or colour. White or gold can look splendid.
Ask others: Other couples who have got married under Covid-secure guidelines will be happy to pass on advice. We have couples who would be happy to give you tips or help with what worked on their day.
Want to discuss your wedding?
We'd love to hear from you if you have a question or would like to explore a date. We have a special Covid-restricted wedding price – and this includes dates in December and the New Year. Get in touch using our contact form or email weddings@fitzroviachapel.org.